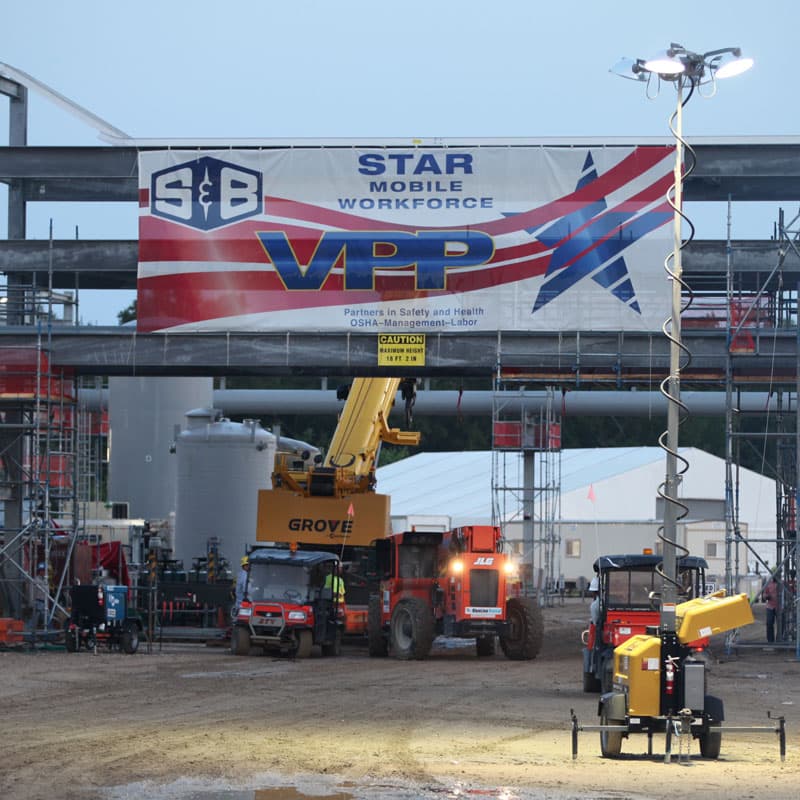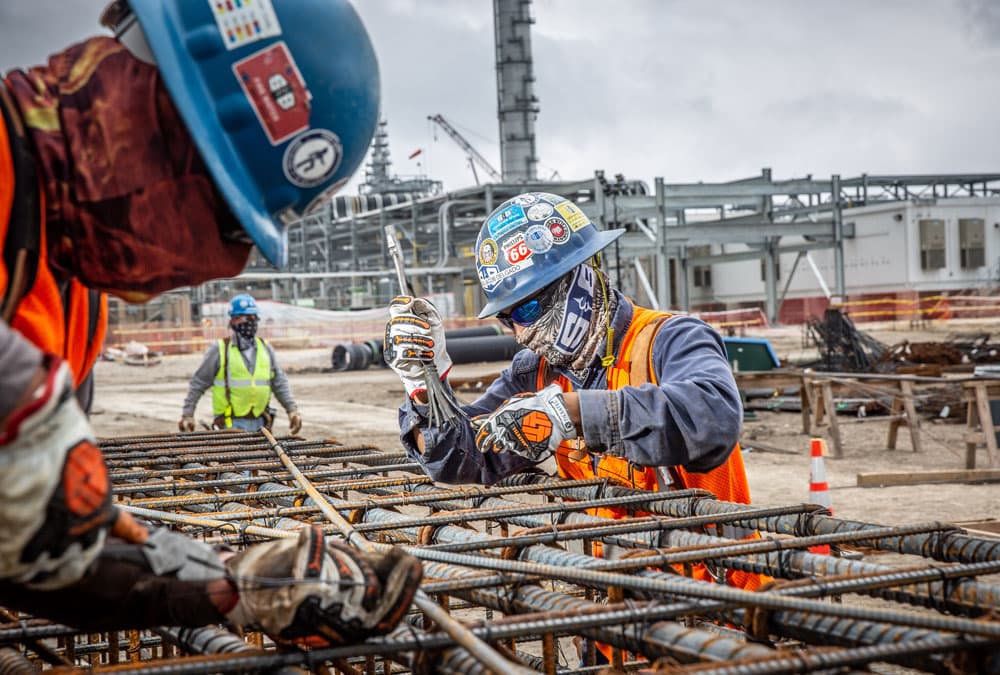 Our safety program in action.
When you visit an S&B jobsite our commitment to safety is clear, but don't take our word for it. Our safety program and initiatives have been celebrated consistently by leading industry organizations.
11x ABC National Safety Excellence award winner
19x Zero Injury Institute (ZII) Safety Hall of Honor
9x Construction Industry Safety Excellence award winner (CURT)
OSHA VOLUNTARY PROTECTION PROGRAM.
S&B is part OSHA's Voluntary Protection Program (VPP), which is the premier recognition of a company's safety and health management programs and systems. This demonstrates to the industry that our safety program and worksites meet the highest standards.
Of hundreds of thousands of U.S. companies, only about 2,000 have been accepted into VPP. We're proud to be in this group, and we have gained further distinction by being accepted as a Star Mobile Workforce, the highest achievement in VPP.
The mobile designation is significant. More than 90% of VPP memberships are for fixed sites, such as refineries, chemical plants and manufacturers. These sites typically require all onsite contractors to also become VPP. This has opened the door for many construction companies to receive the designation, but only for that fixed site.
S&B's VPP Star Mobile Workforce designation goes with us wherever we work. It is the highest level of confidence that we can give ourselves and our clients.